Problems With Taking 1920's Music To Coogee Beach, Sydney
I love to play my 1920's jazz, but the gigs haven't exactly been rolling in. I love this music and I know that it still connects with people today, but getting a venue to hire me just doesn't happen. For example, a venue such as "Palmer & Co." has been stylised as if it's a Speakeasy from America in the 1920's. Alas, the music they hire musicians to play is from America in the 1940's and 1950's. I shake my head. The people who make the decisions don't know anything, and why should they care. They are there to make money, not share culture.
So, in lieu of the gigs I don't get booked for, I simply take my music onto the streets. Busking is an awesome way to perform. I set my own hours. I play the music I want to play. If someone likes what I do, they might take a photo of me, or grab a piece of footage. Sometimes, people will stop and listen to me play half a dozen songs. And often, people will give me money.
One place I love to go busking is down at Coogee Beach. I'll set up in the heat of the day, cover my exposed skin with sunblock and then start cranking out hits from the 1920's. My instruments are made of brass, so the harsh Australian sun has no impact on them. I have my trombone, cornet to press my lips into, and I have my old brass megaphone to holler out the lyrics through.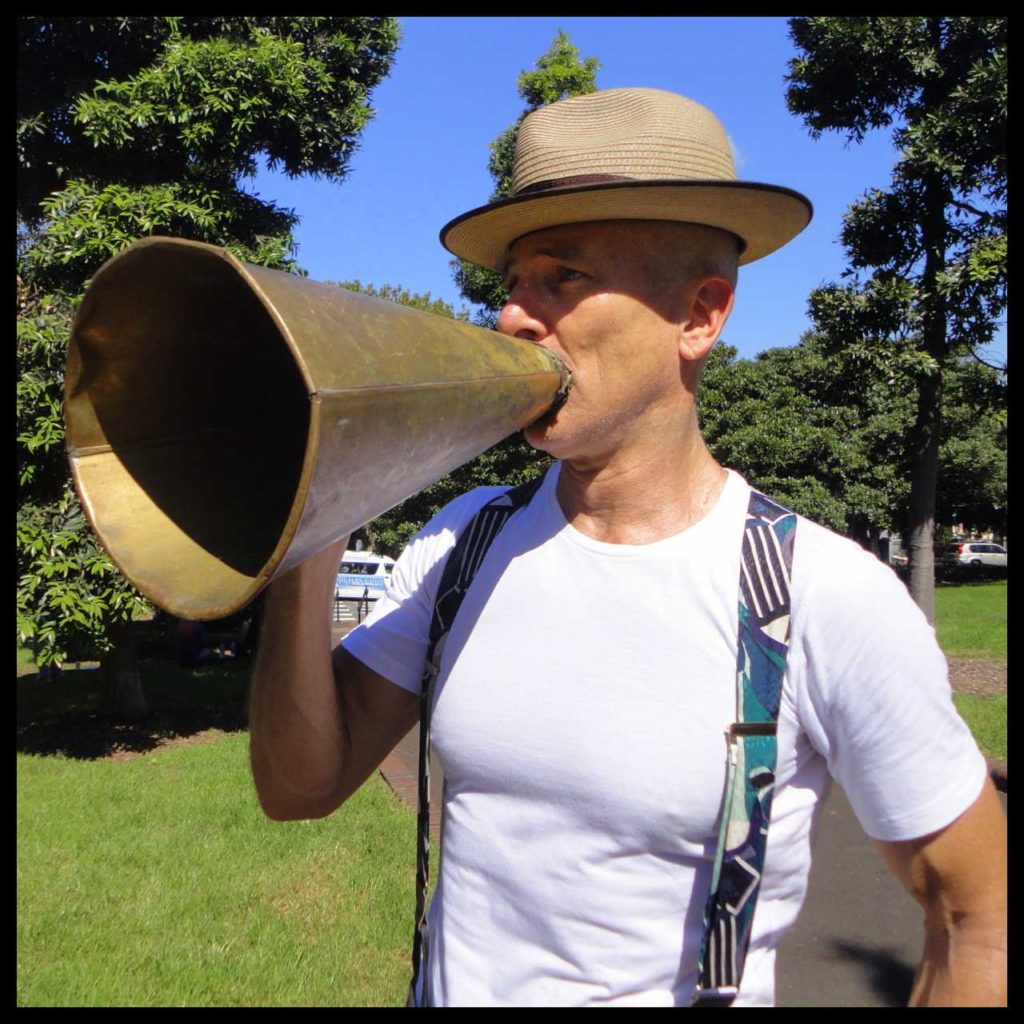 The people of Coogee love what I do and are generous with their donations. I make my own backing tracks. These are simply recordings of myself banging out the chords to these old tunes on my banjo-ukulele. I play back these recordings through a little battery powered amp.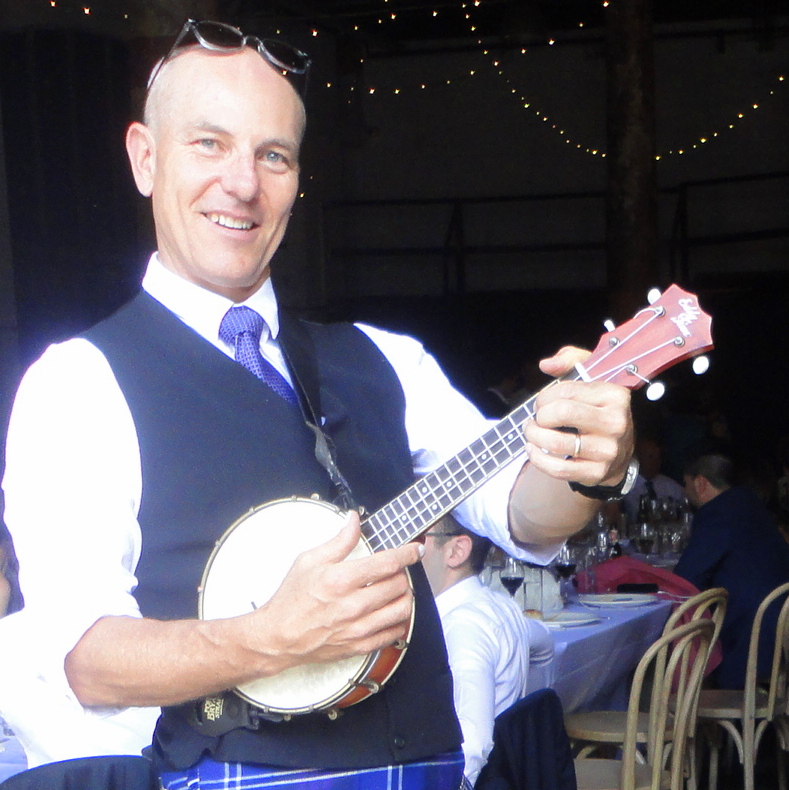 Everything seems win/win. The people of Coogee are happy getting free entertainment by a seasoned professional musician and singer. I'm presenting a unique experience for them by playing this quirky ragtime music from one hundred years ago, singing through a brass megaphone and then switching between playing a cornet and trombone. In exchange, I get the opportunity to present to the public music I love and make a few dollars on the side.
Footage Of Me Doing My Solo 1920's Busking
Everyone seemed happy until the Randwick Council Rangers came along and shut me down. The reason for shutting me down was, "someone might complain".
Apparently, according to the rangers, Randwick Council doesn't allow busking. I am permitted to play for free, provided that no amplification is used. I was informed that my little 15 watt Ashton Busking Amplifier was breaking the rules. This seems ridiculous if you consider that the trombone is actually louder than what comes out of my little busking amplifier. In addition to this, the closest buildings are about 40 metres away from where I was busking, and these premises are, 1. The Coogee Bay Hotel, & 2. Little Jack Horner (a licensed cafe/bar that has a live music program).
I simply shake my head, pack up my gear and go home to spend my coins. After all… This Is Sydney. What else would you expect?
My Rendition of After You've Gone
Wanna hear more music?